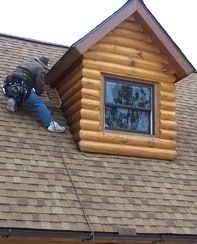 All Stages Pest Control specializes in the removal of unwanted pests. They are licensed, experienced, passionate professions who do the job right the first time. They specialize in animal proofing New Jersey. They also do damage repair.
What is animal proofing? How to repair animal damage? There are services to assist in the removal of animals, to repair damage to your home and to animal proof your home. You want to remove the animal and then animal proof your home.
Sealing Entry Points
A determination needs to be made to determine if the holes or cracks are animal related. You want to be sure the animal is gone before you seal entry points. If you determine the problem is animal related an animal removal professional should be called to assist.
The Best Way to Seal Animal Entry Access Areas
Your removal professional should be able to assist and advise you in repairs of animal entry ways. Often Holes are covered with chicken wire or a form of screen, fixing foundation cracks, or replacing siding. By sealing off the holes you are preventing animals from entering your home to nest. When they enter your home your wiring and insulation could be damaged. They also leave messes with their droppings. These droppings could carry diseases. They also need to be removed. You may also be kept awake at with their nocturnal noises. They are very much a nuisance. Calling an animal proofing NJ specialist would be the answer to the situation.
Health Hazards and Dangers
There are many health hazards related to animals whether it is from at the animal itself or little gifts they leave behind. They all pose a hazard to humans and our pets alike. The droppings they leave can lead to diseases in us and in our pets. They could also harm humans. The homeowner trying to catch the pest is not a good idea. You need to have the proper equipment- for both your safety and that of the animal. It would be best to all animal removal specialists. They will not harm the animal unless it is warranted. They will relocate the animal. New Jersey animal removal specialists are trained and licensed. They are ready to take control of your animal removal needs.
Your friends at All Stages pest Control have the necessary credentials and are always ready to serve you with your NJ animal removal situations.