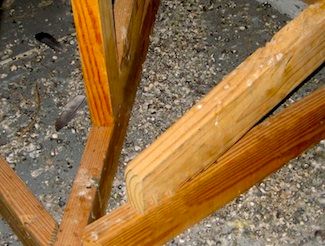 Having any type of animal feces in or around your home subject both you and your entire family to a variety of different germs and diseases. This hazard can leave the bacteria and disease behind even when the droppings have been cleaned up, making it incredibly dangerous to try to do the work alone. On top of this, even getting near the animal droppings, let alone touching them, could leave the germs and disease on your skin, giving you the sickness and allowing you to pass it on to your family and anyone else that you come into contact with. In order to get the animal droppings out of your home, it is important that you do not try to do the job yourself, as it is very dangerous to come into contact with the animal feces. Instead, to have the bird droppings clean up in NJ, hire our service for reliable, quick service that will not only remove the droppings, but will also sanitize the area behind us in order to ensure that the bird droppings have been completely cleaned up.
Services Included
When hiring our service to perform a cleaning up bird droppings in NJ (New Jersey,) you will receive a variety of different services. We will first clean up the droppings from your home and any areas around your home, then completely disinfect the area. After the area has been disinfected, it will be sanitized in order to remove any bacteria or disease that is left over after the process is completed. Finally, any odor will be removed from the area, which is incredibly important in order to remove the smell from your home, since it can easily be sucked into air ducts and eventually fill your entire home with the smell of bird droppings. Each of these steps is vital when cleaning up bird droppings for your home in New Jersey, as the area must be completely sanitized after the removal of bird droppings, or else you risk your family still becoming infected from the germs and disease that is left behind.
Next time you find that you have bird droppings in or around your home, do not try to deal with them yourself, as you will only put yourself into harm's way. Instead, have the bird droppings cleaned up in New Jersey by our team of professionals, and rest assured knowing that your family is safe.