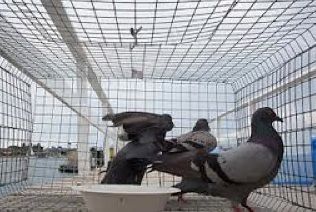 What is the best way to remove birds from your home? How do you bird proof your home? What does bird removal mean and who do you contact for bird removal in New Jersey?
Why Remove Birds?
When birds are migrating north they are seeking a place to build their nests. They are seeking shelter from the weather and safety from predators. Often these locations may be garages, decks, sheds, soffits, and other areas that are not desirable. They need to be removed as soon as possible to prevent damage and more birds.
What is the best way to remove birds from your home?
The first step is to remove the nest. You may want to contact a bird removal specialist to prevent the birds returning. Food sources may also need to be removed.
Methods of Bird Removal
Bird removal includes relocation, fixing damages to the structures, and stopping the birds from returning. Bird removal is challenging because the birds can fly away quickly. Different types of birds may require different methods of removal. Nest removal and food relocation many be a key factor. A bird removal will also repair damages to you home and make adjustments that prevent the birds from returning to your home.
Bird Removal Safety
In New Jersey it is not a good idea to shoot birds because of the laws and regulations which regulate what is or is not lawful in bird removal Bird removal specialists are trained in removal, relocation, and prevention of birds that is safe for both humans and birds alike.
Health hazards of bird Feces
Bird droppings are often left by the birds usually on decks, porches, and other areas. The droppings may contribute to diseases such as Hestoplasmosis, Toxoplamosis, Cryptococcus, Pigeon Ornthosis, Salmonellas, Encephalitis, and many other diseases. Birds also carry etoparasites (fleas, lice, mites, and ticks). The bird droppings can contaminate food supplies such as vegetable gardens and livestock feed.
Prevention
The key to prevention of birds taking up residence is bird control. You should consult with the local pest control office for advice and help to get rid of the birds. Holes and entryways should be sealed to prevent entrance. Bird damage can become a nuisance.
Hazards of trying to remove without assistance
There are many health hazards associated with bird presence in your home. There are dangers lurking if you try to remove them yourself. You need to have the proper equipment for bird removal in New Jersey. You are subject to injure yourself or the pest without the proper training for NJ bird removal. It is best to hire a professional team to come de-bird your home.
Here the professional at "All Stages Pest Control" are licensed and experienced. These New Jersey bird removal specialists are experienced and passionate about doing the job right the first time. Experience is the key and all the all the work is satisfaction guaranteed.