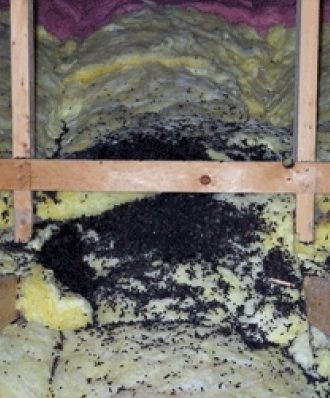 Bat Droppings Removal and Sanitizing
When you have notice that you have bats in your home or have had bats in the past you will have bat droppings in the attic as well. When you have bat droppings in the attic you will need to call in the professionals to do the job of bat dropping clean-up.
Health Hazards
Having bat droppings in the attic can cause you to become really sick because bat droppings pose many health hazards to humans. Many different diseases can be found in bat droppings that have accumulated in the attic and these diseases are air born and run the risk of making you sick by inhaling them. Not only are there different diseases that you can inhale and make you sick but an accumulation of bat droppings can be a home for parasites and these parasites can begin to invade your home and begin to bite people. Once the parasites begin to bite you, then you could catch disease from the parasites. When you have a huge accumulation of bat droppings it will be very important to get the professionals to do the bat droppings clean up NJ because they will know exactly how to handle the problem.
Damage to Insulation
Bat droppings are wet and can be very heavy and when it sits on the insulation in the attic it can cause a lot of damage. All the insulation will have to be removed from the attic because all of it will be infected. The damaged insulation will cause smells, bacteria to grow, and can hold on to that smell for a long time.
Removal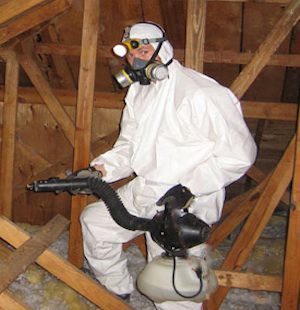 The removal of the bat droppings is very important because you do not want to leave any of the droppings behind. Bat dropping clean-up in New Jersey will need to be done by the professionals because they will have the right equipment to wear and know exactly how to remove the droppings so that you no longer have to deal with the smell or worry about catching any type of diseases. Not only will the professionals have the right equipment to remove the droppings but they will be able to remove the damaged insulation and put the new insulation in the attic so that your home will be cooler in the summer and warmer in the winter.
After the bat dropping clean-up in New Jersey is done you will have a sense of relief because your home will be safe once again.